Craftbeer Extravaganza
Best introduction to Slovenian craft beer scene: taste 6 brews from small Slovenian craft breweries in 3 coolest venues
Taste the best contemporary Slovenian craft beer in Ljubljana pubs and beer shops. Na zdravje!
This isn't your regular pubcrawl but a very special beer tour in Ljubljana. During your walk around Old Town Ljubljana with a fellow beer enthusiastic guide you will stop at some cool (as the beer) beer bars and shops and try the best Slovenian craft beer at the moment: be it hefeweizen, DIPA, chocolate stout or seasonal wet hop ale. Because the thing is hot. Not the beer – that one is always seductively cold.
HIGHLIGHTS:
taste 6 contemporary Slovenian craft beers with snacks
learn about thriving craft beer business in Slovenia
familiarize yourself with some of the best beer bars and beer shops in Ljubljana
enjoy a personalised, customised walking tour in a small group with up to 6 people (if you have a bigger group, let us know to prepare something special for you)
meet your new local foodie connection in town who'll be happy to answer anything (yes, also about Melania if you wish)
you won't leave hungry (for craftbeer or information), we promise!
Duration: 2,5-3 hours.
Walking distance: Approximately 1,8km with regular stops in between
Time: Daily at 5.30pm or by demand for bigger groups, except public holidays and Sundays. You can also start outside of designated hours but we consider this as a private tour.
Min./max. participants: 2 – 6 (we like to keep it simple). PLEASE NOTE: We currently require a 2 guest minimum on initial bookings.
*If there is just one signed up, we'll nevertheless create something yummy for you. Are you travelling in a bigger group? Let us know and we'll arrange it!
DISCLAIMER: the tour won't be running if the minimum number of the participants is not met.
Suitable for children and dogs! (obviously without alcohol – legal drinking age is 18)
Allergic to certain foods? Want to taste more/less? Desire a different time slot? Prefer a higher / lower budget? Let us know in advance and we will accommodate your taste or prepare a private foodwalk for you.
Price: 60 Eur/person. Includes 6 craft beer samples (1,5 dcl each), snacks (bread, cheese, salami, olives … ). Exclusions: personal purchases. Gratuities and tips are highly appreciated.
Interested? Cheers to that! We can't wait to share our craftbeer and stories with you. Sign up at least one day in advance using the form above. We will try to accommodate any last minute inquiries if possible – please Whatsapp or txt us. If you're experiencing troubles with our booking system, we apologise so please email us or use the custom form and we'll get back to you asap!
*Price is 50 eur extra if there is only one person on the walk.
Warning from the Minister of Health: Excessive alcohol consumption causes health problems.
Related food & drink tours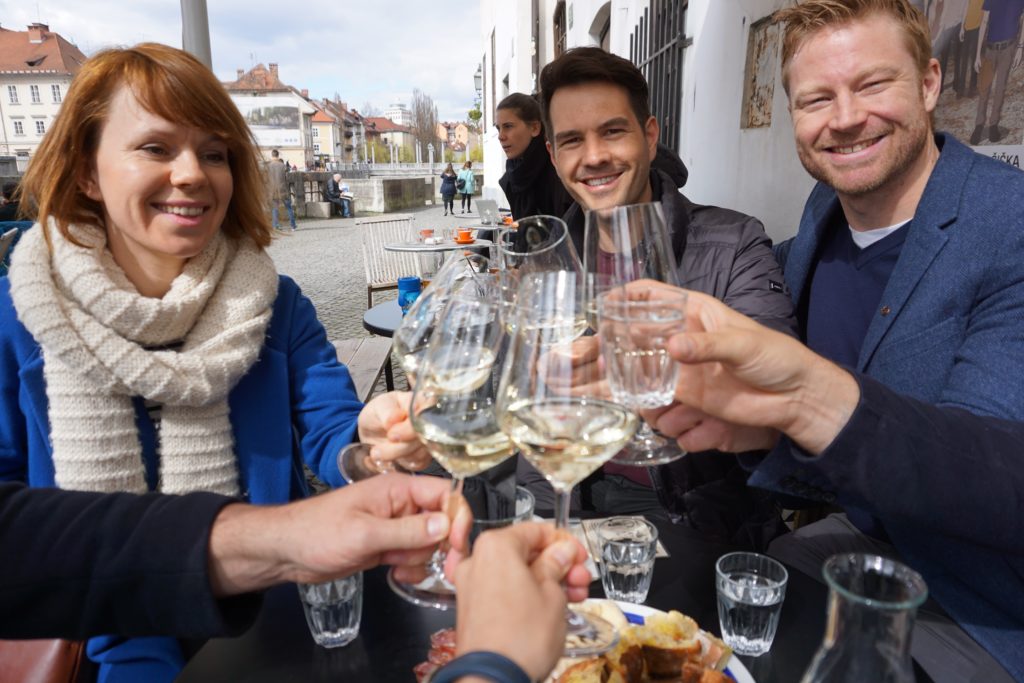 Wine & cheer your way through Ljubljana downtown, learn the main colours (red, white, orange) and try to sing our anthem – a toast!
2,5 - 3 hrs
6 wine tastings & snacks in 3 wine venues
70 eur / person
BOOK THIS CHEERFUL WINE TOUR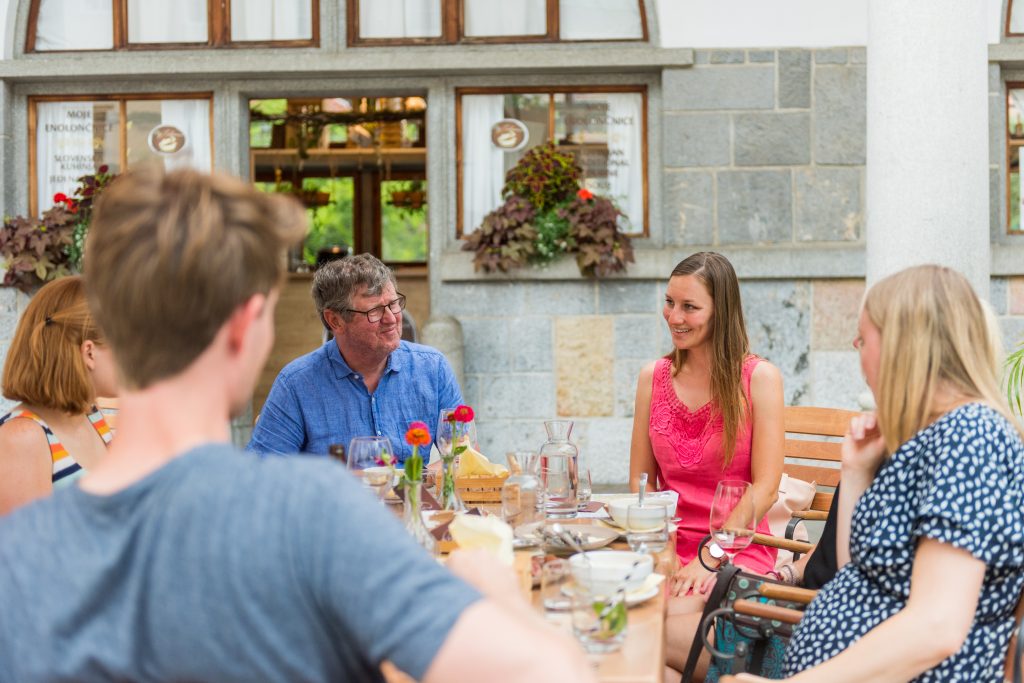 Get to know Ljubljana through our favourite food, wine, craft beer, coffee and desserts spots. A must-do 101 crash course on everything foodie in town.
3,5 hrs
lots of food and drinks
85 eur / adult
BOOK THIS YUMMY FOOD TOUR